The keypoint of the Christmas holiday is the food for all of us.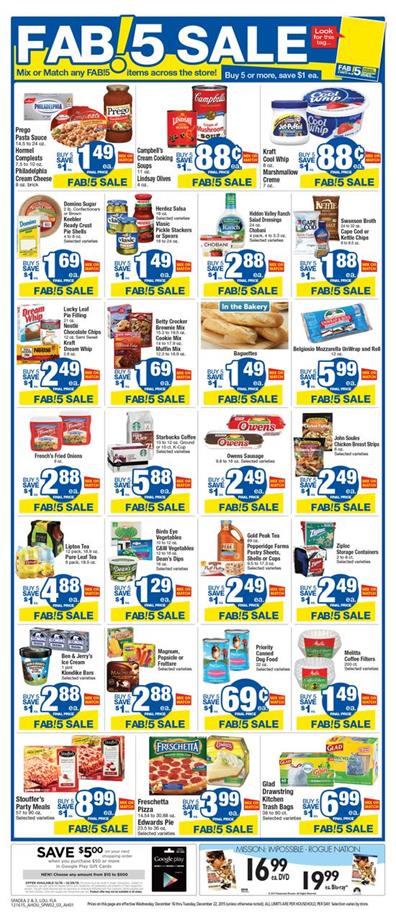 Once you harmonize the ambient with the food correct you have the affordable and joyful celebration with your family all gathered. For many of us because of the shortage of time gathering all the family sometimes is once in a year possibility. It is mostly Christmas times. Take this chance good and have the best food with Albertsons saving more.
Take a look at the cover for nice products that might be what you are looking for in the regular shopping section of all weekly ads. Among the weekly ads Albertsons offers you the best discounts.
ALBERTSONS FAB!SALE AND FRESH FOOD HOLIDAY !
Savings on pg 2 from various aisles focused on the popular products. See sauces, your favorite bakery, simple food products, frozen food and pantry on this section. On the pg 3 where you can find fresh meat, seafood and fresh grocery you will save even more. Some of them are rare prices and popular at Albertsons:
See some snacks and candies on the same selection.