Stay healthy and never compromise the quality and taste of your food with Meijer Ad Preview Dec 6 2015 featuring lower prices.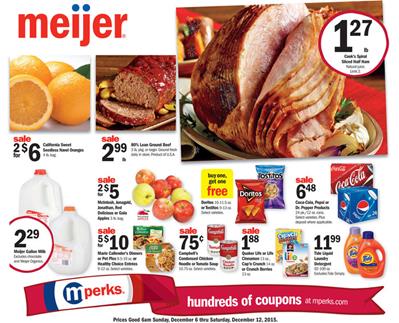 Combination of great products are on the cover page. See pg 2 for meat products. Meatballs, round steak, chicken breasts, ground beef, and every product on this page are on sale ! You can also find packaged meat offers by Meijer Ad on pg 3. December offers of seafood and fresh food products can be seen on pg 3-4. From the main source of American farms there are plenty of good deals.
MEIJER AD PRODUCTS ON SALE
For more please subscribe this category.