A great number of major grocery stores like Target, ALDI, and Meijer have all products that can help you with your new year resolution. The most popular one about all resolutions is getting healthier. Using supplements can support your sports activities and sometimes they are even necessary if you don't take enough nutritions from your food. But not only vitamins and supplements are in the spotlight of New Year Resolution Deals. Healthy foods and meal ideas are also highlighted products alongside these sci-fi movie foods.
Target Weekly Ad Jan 1 – 7, 2023
New year can be a good chance for everyone to start a fresh life. Remember January 1st is the first day of your life. Your remaining life. You can treat it as if you were born on the first day of the new year. Check out Target's New Year Resolution Deals here.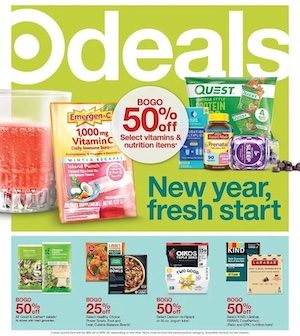 Meijer Weekly Ad Sale Jan 1 – 7, 2023
Meijer pulls up the vitamins and supplement sale number, too. BOGOs are available for popular brands. Meijer, Nature Made, Nature's Bounty, and more brands are available in the BOGO sale. Meijer Weekly Ad deals from sports, nutrition supplements and more categories: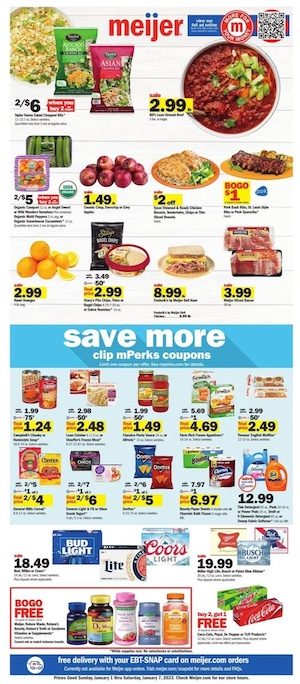 ALDI Weekly Ad Dec 28 – Jan 3
ALDI mostly offers home gym products. Simple things that can pump you in the morning and help you track your activities. ALDI Ad offers Crane and Crofton products. They are pretty related in terms of a sporty life because in order to get in shape you should actually learn how to cook healthy and delicious meals.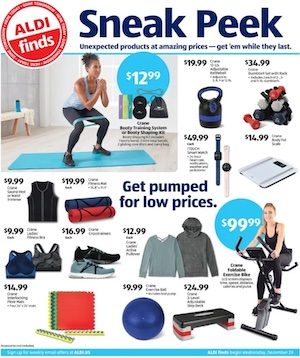 Get more content like New Year Resolution Deals from weekly ads. Subscribe to the newsletter today and you will be able to receive new deals.