Ralphs Weekly Ad preview june 3 2015 which is one of new weekly ads updated today.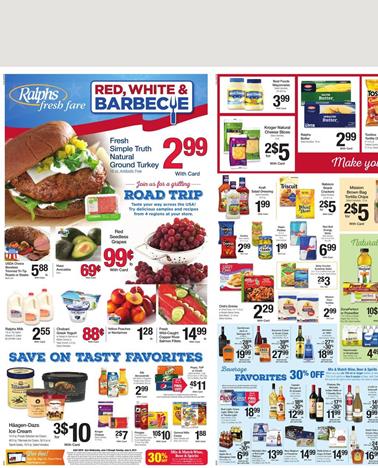 Check out the preview displaying these products featuring the lowest prices of the first week of June. Ralphs created this ad featuring new products. Ralphs is one of the supermarkets in which most customers love to shop for the lower prices of regular weekly shopping items like fresh meat, grocery and more. Today Albertsons, Publix, Kroger online weekly ads were also published. Ralphs ad has got fresh meat organic food, fresh groceries, natural products, dairy, deli and some summer products. See more products seeking the list and other cateogories containing more grocery ads.
RALPHS WEEKLY AD PRODUCTS
Barbecue meat, grapes, fresh fruits, some yoghurt, seafood, snacks, juices pg; 1.
Snacks, chips, some of your favourites, packed food and more on pg; 2-3.
RALPHS MORE PRODUCTS