Before you read the review, I want you to know that I have been using these earphones for 6 months now, and I don't plan to replace them with anything else. I am listening to this Bluetooth right now and I am a huge fan of classic rock 'n roll songs from bands like Led Zeppelin, Pink Floyd, Stones, and so on. If you are a fan of their songs, you should probably desire to hear the bass guitar with crystal clarity and don't want it to disturb the electro guitar either. Drums must be heard distinctively, too. Buy Sennheiser Cx 6.00BT now on amazon.com:
Depending On Your Purpose:
Gaming: Don't buy (Any accessories with Bluetooth is not the best for gaming)
Watching Movies: Buy
Music: Definitely Buy
Conference calls or business purposes: You can buy a cheaper headset
Before I bought this product I had another Sennheiser earphone called CX300. After having tried many brands, my favorite became Sennheiser and when I decided to buy a BT headset, I firstly thought of Sennheiser. I am not a professional or a sound engineer. I can't tell you the technical things. They are already in the product details on amazon.com. However, I can tell you that this sound satisfies me both watching movies on Netflix and listening to any kind of music on Spotify. Unless you are a professional working in the industry, I think this device might be one of the ultimate ones you can buy.
Sennheiser Cx 6.00bt Bass Quality and Safety 
The bass feels very deep and since it's an in-ear headset, I think it's better than AirPods when you regard only the bass quality. Since it has a cable connecting two earphones, it feels safer than Airpods. However, the supportive plastic can get dirty after you listen to music for hours. It happens to me a lot.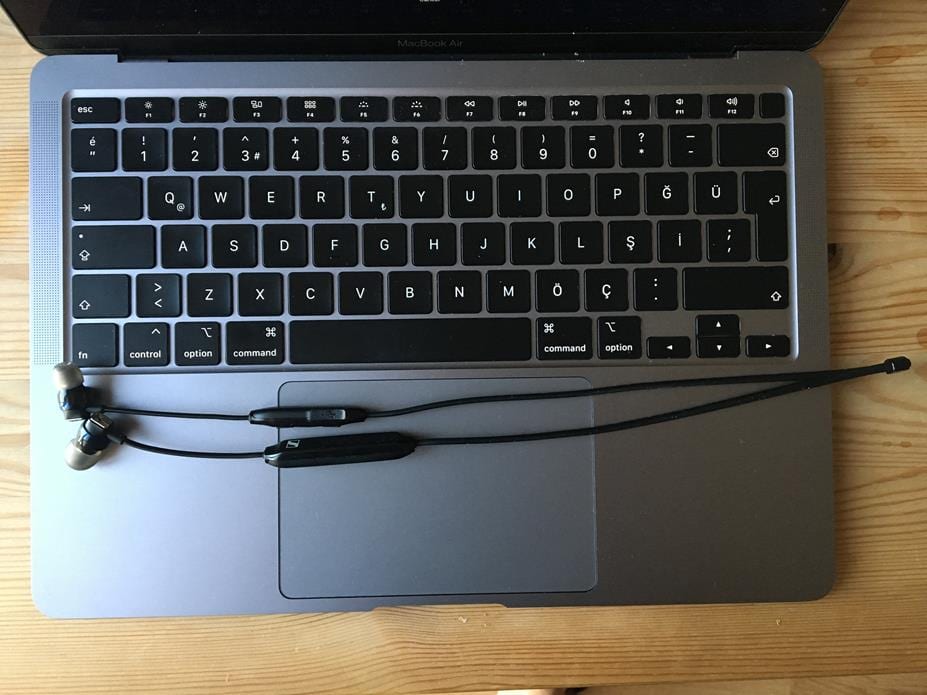 The Best and Worst Things About Sennheiser Cx 6.00BT
The best thing about this Sennheiser Cx 6.00BT: Also, it has a wider frequency response than most common headphones. Humans can hear 20 – 20.000 Hz. But if the lowest frequency response of an earphone is 17, that means it won't have a difficulty to generate the sound at 20 Hz. Therefore, I think I can hear very loud sounds and very deep bass from this device because of that. And I never experienced laggy performance while watching movies or even playing games.
The worst thing about this Sennheiser Cx 6.00BT: It sometimes disconnects on Windows. It is usually stable but while I am listening to Spotify, I pause the music, go to Youtube, open a video, and pause the video, then come back to Spotify, the sound will be muted. I somehow developed a solution on my computer; I switch between sound sources. There are two sources; hands-free audio and Cx 6.00 stereo. They both appear in the settings of the sound icon. When I switch from hands-free to stereo, I am able to hear the sound. But it can be about Windows or anything else. Maybe my computer. (This problem doesn't occur to Macbooks or iPhone, which I use both)
S, M, L, and XL ear adapters:
Sennheiser Cx 6.00BT Battery
If you don't have the chance to charge your earphones from time to time during a working day, and if you listen to something on them for more than 4-5 hours, I don't recommend this product for you. But I am sitting on a chair, in front of my laptop, I am always able to charge my earphones. It also gives me liberty to go outside listening to my music. In general, its battery can only last for 6 hours. It takes 1.5 hours to completely charge it.
You'll use this cable to charge it – They are called Micro USB 2.0
Bluetooth Range
The Bluetooth range may depend on your computer. Also, this product is a great alternative to most earbuds that can be lost easily. The cable looks ugly, but it feels much safer than earbuds. My overall opinion is very positive about this Bluetooth device. I have been using it for 6 months, and other than the minor issues.
Other products mentioned on this post: