Target and Meijer Weekly Ads Feb 12 – 18, 2023 both contain good deals on household supplies and grocery products. Target also celebrates Black History Month with some new deals. Check out video games, Apple devices, TVs, and half-price toys in the ad.  BOGO Free deals, Valentine's Day deals, rose arrangements, and more products are featured offers. Price Lock sale is one of the major deals. Monster Energy Drink, canned tomatoes, soft taco flour tortillas, Kraft Macaroni & cheese, and more offers are featured offers in the price lock sale. There is also a stock-up sale of Meijer brand products.
Target Weekly Ad Feb 12 – 18, 2023
This is a mixture of good deals from household supplies, general store items, home products, and also entertainment. Target Ad has fantastic deals on household supplies. The entire ad is good source to find a deal. Check out some of these: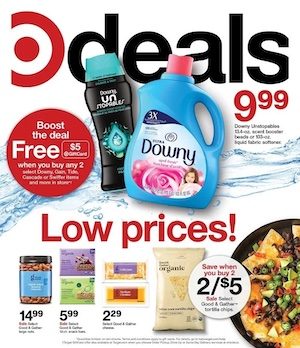 Meijer Weekly Ad Feb 12 – 18, 2023
Valentine's Day Feb 14 deals are still available at Meijer. Don't forget to buy a gift for your partner. the new Meijer Ad contains a lot of great deals on grocery items and fresh produce.
These are only some BOGO deals from Meijer Ad. Go to the ad to see a lot more.