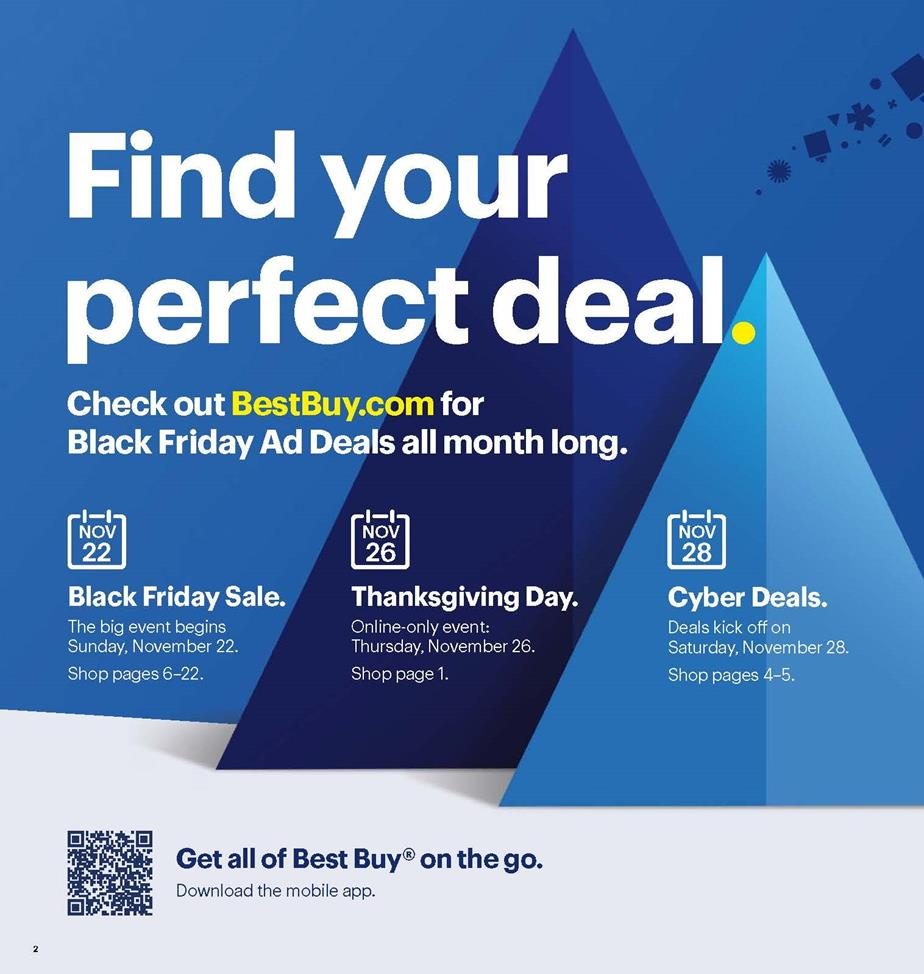 Share & Subscribe
(Be first to rate this Black Friday Ads)
Visit Best Buy Ad for Black Friday to start making your shopping list today. The preview shows a lot of categories. Featured categories are video games, Apple products, smartphones, and home products. One of the safest places to shop during holiday since it can operate online and in-store perfectly. And currently, happening deals are also available at Best Buy. Those are available now. Some deals are featured. For example, you can save $220 on Samsung 70" 4K TV. If you become a Best Buy credit card member you will receive 10% back in rewards in first purchases. They also offer to finance. This ad is not official. It's just here to show the hot deals together. It's important to know what's featured in the newspaper ad, too. Because if they are being promoted, they must be really good to have a place there.
Bestbuy.com can offer all of these. Buy gifts for holiday. Safe in terms of health and low prices. Best Buy Black Friday Ad covers a Cyber Week sale, too. That means a lot of TVs and electronic devices are gonna be on sale. Smart home devices, Playstation 5, and games are in the ad.
PlayStation 5 and Xbox Series X
Both new consoles are featured in the Best Buy Black Friday Ad 2020. Both will cost $499.99 each. And a new game by Sony is also available. Marvel's Spider-Man: Miles Morales is on the same page with the PS console. Xbox Series X promotes Cyberpunk 2077 which is probably the most anticipated game of 2020. They delayed the release again. I am sure CD Projekt Red will rock again.
Best Buy Black Friday Apple Deals
iPhone 12 and the pro have both been released recently. All Black Friday ads will probably contain Apple products like them. I doubt there will be a serious discounts on those phones since they are new but you may find something on smartwatches or older phones like iPhone SE which will start at $199.99 at Best Buy. More important deal on Apple products is the Macbook Air which is a very light and capable computer for those who walk around too much during work. MacBook Pro can be $250 cheaper than regular.
Major appliances, fridges, TVs, laptops, and more products are gonna be on sale at Best Buy. To make sure you have seen the top deals, see this Best Buy Black Friday Ad 2020.