One of the top deals of the Amazon today. Check out this Eureka Vacuum Cleaner that has a 220W power. Digital motor tech, powerful suction technology, useful for car cleaning or carpets. Its charge can last for 30 minutes. The standard mode can be used when you are using that time. Switching to Max is easy, too. Deal of the day is an easy vacuum cleaner that can also be simply assembled when you first get it. A very light product. In fact, it only weighs 6.5 lbs. By design, it looks like Dyson's cool vacuums. But probably much cheaper. There are three versions of this vacuum cleaner. Eureka NEC222 has three versions:
* Hyperclean
* Essential
* Premium
Buy This Product on Amazon – Eureka NEC222
Of course, there is a price difference between each product. Eureka vacuum cleaner deal at Amazon is an interesting offer to see. The premium vacuum can provide a power of 350W. 45-minute charge life. Easy handling and lightweight. There are also many like that. On Amazon, these modern vacuums are much more popular nowadays. In the old days, we were all looking for power. Now, we are also looking for design. Lightweight and usefulness must come together. I think this product is one of those with a good price/performance ratio. Some images of Eureka NEC222: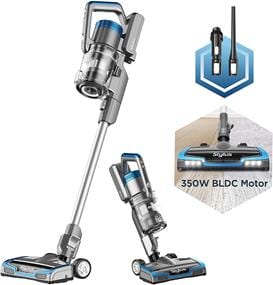 It's very easy to spot a good deal on home appliances. Eureka NEC222 is just one of the huge range of products from Amazon's category.