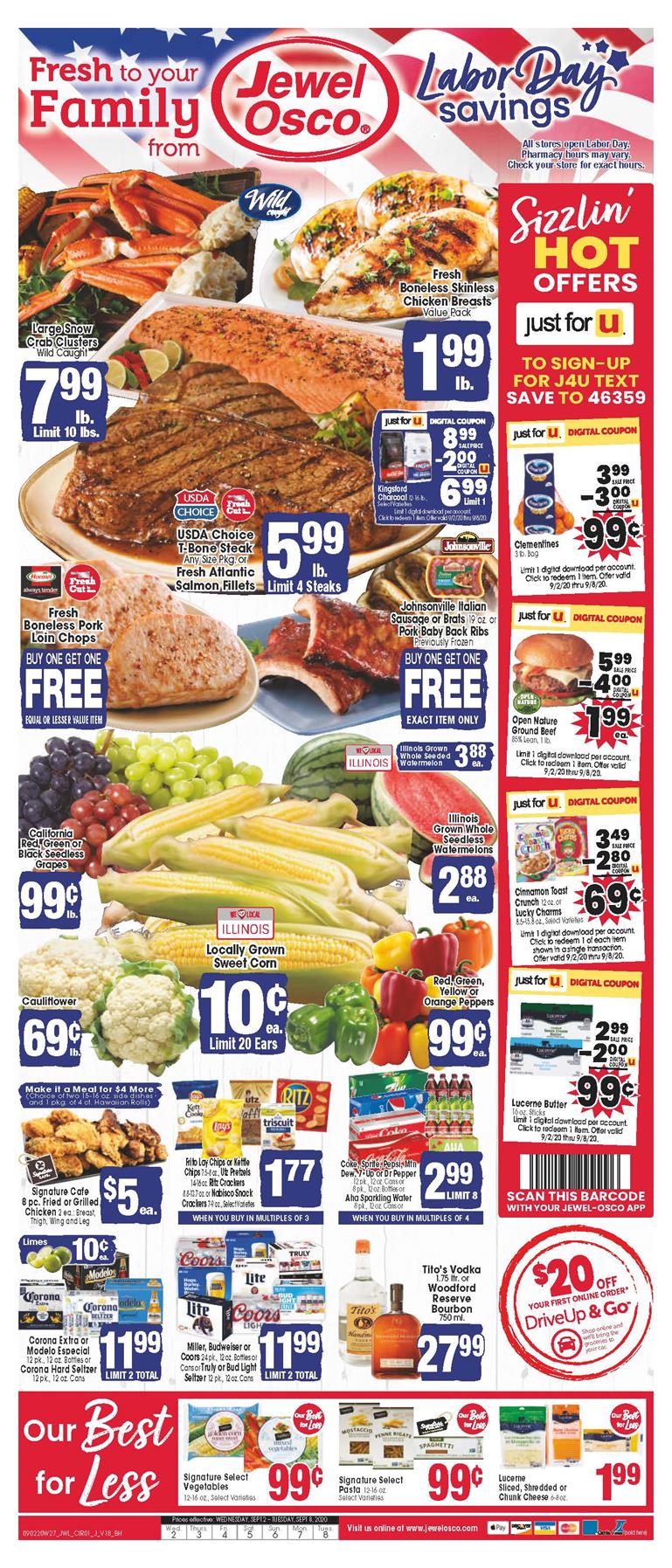 Share & Subscribe
( Be first to rate this Jewel Osco Ad )
Labor Day savings are in the new Jewel-Osco Ad Sep 2 - 8 sale. Shop Just for u coupons to save on products like clementines, open nature ground beef, cinnamon toast crunch, and Lucerne butter. A lot of items from the fresh range are gonna be on sale this week. This is a weekly ad that can show you plenty of BOGO free deals. Find trays for celebrations. Red, white, and blue themed cookies and more. The grocery, frozen, and dairy sale of Jewel-Osco Weekly Ad can be a great guide to fill your fridge this week. They have products like spreadable butter, ice cream, Siggi's yogurt tubs, Birds Eye Voila! skillet meat, and more at multiple-buy deals. Check out some of the Jewel-Osco grocery deals:
Jewel-Osco BOGO Free Savings
Labor Day sales are no the only profitable deals of the week. Shop some items of the BOGO Free sale. They have bakery fudge or caramel iced eclairs, Dean's ice cream, and more products in the BOGOs. BOGO deals are the simplest forms of the logic of deals in supermarkets like Jewel-Osco. Benefit them as much as you can. They have plenty of new discounts as the weekly ads continue.
Pumpkin everything. October is coming. So is Halloween. Starbucks will go crazy about pumpkin again. Coffee goes well with pumpkin flavor. Starbucks has a lot of products for that. Get your free flu shots at Jewel-Osco. Browse Jewel-Osco Weekly Ad Sep 2 - 8 for far more deals.