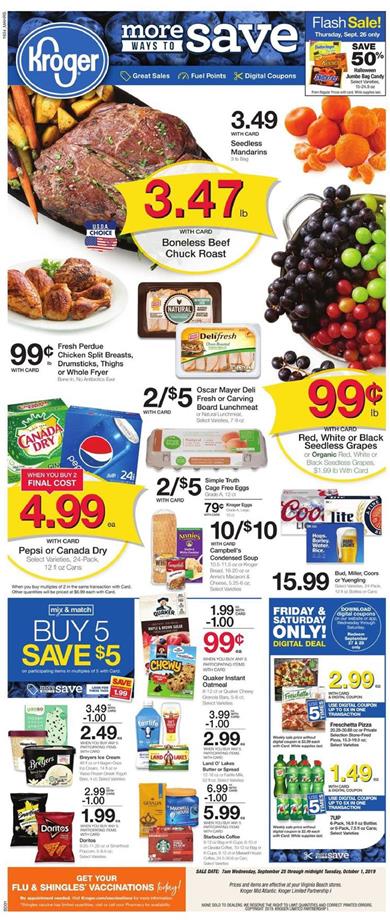 There is only goodness in exploring the latest Kroger Ad due to the fact that a new mix and match sale is in it. Fresh food is one of the top categories to find on the cover page. Buy Kroger ground beef for $1.88/lb. Fill up your pantry with the proper food from some favorite brands. You can also find snacks, Lunchables, and more products in there. Shop Buy 5, Save $5 participating items on pg 4-5. Kroger weekly ad is usually a source of good deals collected together.
Kroger has fuel VIP member savings and extra fuel points. Earn extra points with the VIP. For example, earn 3x during a 3x promotion. Shop same day pickup service for fresh grocery items, too. Visit pg 6 to see organic food and some meat products. Kroger Halloween products and 20% off discounts are available on the final page.
Kroger Mix and Match Sale – Buy 5, Save $5
Kroger mix and match sale are one of the awesome deals of the week. You can find many more similar items and discounts on other weekly ads, too. Try to keep in touch with the deals.