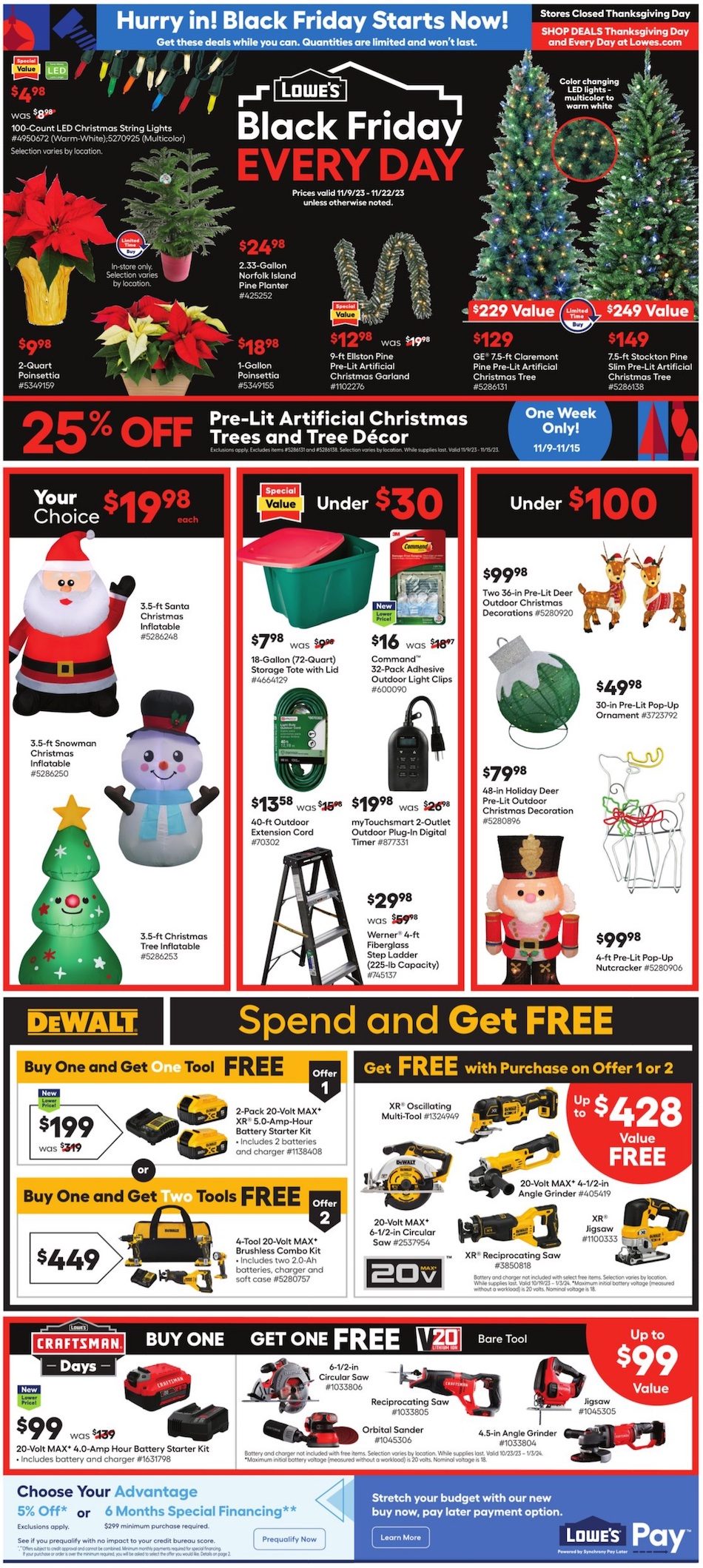 Share & Subscribe
( Be first to rate this Lowe's Ad )
When I took a look at this Lowe's Black Friday discount brochure, "what festival is this?" I said, "did Santa Claus visit us or what?" Here, Lowe's Weekly Ad Black Friday November 9 - 22, 2023, every day with a Black Friday air. First off, there's something special for "those who love greenery": 2.33-gallon Norfolk Island pine in a pot, only $24.98. May it come to those who want to feel "in the middle of the forest."
Then there are those Poinsettias, 2-quart for $7.98, 1-gallon for $12.98. "Forty shades of red" in this flower, I mean "the kind you can't take your eyes off."
Now, there are 9-foot Ellston pine-made pre-lit artificial Christmas wreaths that offer "a world sparkling bright," for only $12.98. This is something like "a walk under the moonlight."
From GE®, there's a 7.5-foot Claremont pine artificial Christmas tree, lit and ready, "the star of the living room." The kind you'll say "This tree has the Christmas spirit," with its price of $129.
Also, there's a 7.5-foot Stockton pine, slim model, so for those looking for a "fit-bodied" Christmas tree, at a price of $149 "it won't burn the pockets."
So, Lowe's, saying "Turn your home into a Christmas palace," says, "These opportunities are not to be missed!" "Really truly, these discounts dazzle the eyes, come on don't stop," I say, "run to Lowe's!"