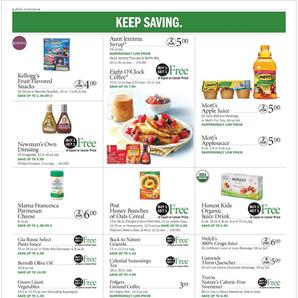 Make kids eat cereals or similar fiber-rich foods in the mornings during your quarantine time. You'll find them consuming a lot of snacks probably during the time they stay at home. See the latest savings of Publix BOGOs Apr 22 – 28 for a bigger chance of getting through this week with more profit. The average families in Europe and the USA may come across challenges if they lost during the pandemic months. I hope all governments will work effectively and pay people what they need to sustain their life. However, we all know there will be defects and even corruption in most places around the world. And even there were no such problems, the delay is almost inevitable when you get money from any kind of government. Eventually, everybody needs more deals from supermarkets now than ever. But retailers sometimes struggle to refill their aisles let alone lowering the prices. I would love to see more deals on these supermarket ads but to be honest, that's not the case lately except stores like Walgreens, CVS, Rite Aid, and Publix who sell health care products, too.
Department stores have now lower amounts of deals but hopefully, there will be more next week as we can see more pages of Target and Walmart Ads. Stores like Menards, Lowe's, Costco, and more will probably offer home products with more deals, too.
Publix BOGOs Apr 22 – 28 contains three main categories again. Snacks, grocery and breakfast food, and pantry or frozen range are in this part of the sale. Publix Weekly Ad BOGO free-range can be viewed on pg 10.
Snacks and beverage:
Frozen food and more products: