Browse Jul 1 – 7 prices of the best products that you can buy from Winn Dixie supermarket.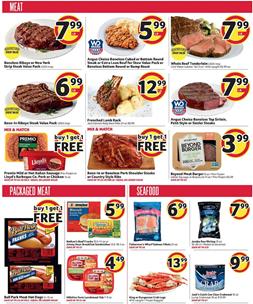 They have a very good range of premium quality meat that you can grill to celebrate the independence of this beautiful country. One of the 4th of July deals is Angus Choice boneless ribeye steak priced at $11.99/lb. As celebratory foods, you can buy pies, too. Winn Dixie deli department works effectively and they apparently know their stuff. People love this dept. for their fresh products. 8″ fruit pie will cost only $3.99 this week.
Starting from Wednesday, all these deals will get valid. Shop BOGO Free deals, too. Cheez-It Crackers, Nabisco Nilla Wafers, Kraft Mayo, and more items BOGO Free. If you subscribe to the Winn Dixie weekly ad, you can receive more deals like this one for completely free.
Shop premium quality meat products on pg 3. Some of the top Winn Dixie 4th of July deals:
BOGO Free deals from grocery and other categories:
Find more delicious foods including cookies on Winn Dixie Ad. Buy American flags at Amazon. Receive more deals like Winn Dixie 4th of July on our social accounts or get them in your inbox via free subscription.