On Walmart's savings spotlight page, there are quite a few deals. Tires are also on sale and soon all car owners will need to replace them with summer tires. Maybe it's time to buy a robotic vacuum cleaner and let it take care of the business. Improve your skills in the kitchen with the help of some kitchen appliances like air fryers. If your old vacuum cleaner failed you so often, look for a powerful and handy one on walmart.com. All of these are more products are on sale. For more deals on groceries of Walmart Ad.
A perfect tire for American roads. All-season tires will do enough if the place you live doesn't get too much snow. Goodyear Viva 3 all-season tire 185/65R14 86T is only $54 with a rollback saving.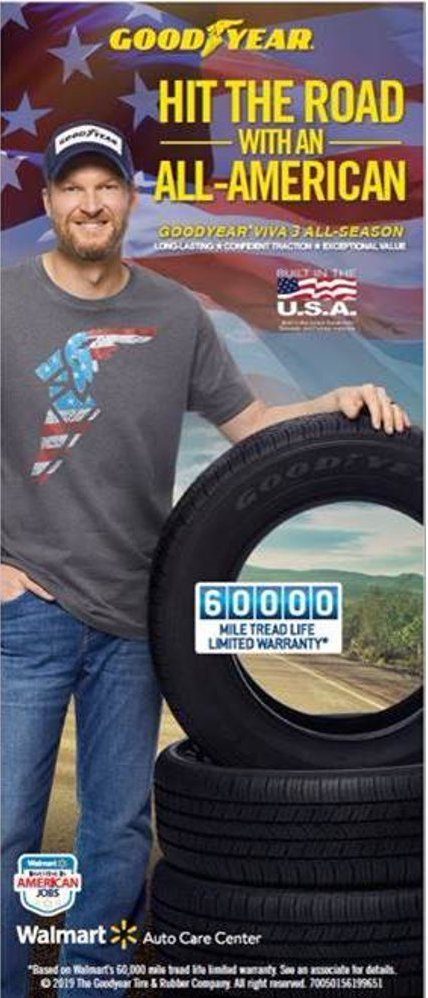 Even your floors were unevenly tiled, this robot vacuum can clean them up. The best thing about this product is that it will save your time when you just want to mop the floor with a chemical. You won't have to vacuum it.
One of the healthy ways to eat fried chickens. Little to no oil is used in the air fryers. Like the robotic vacuum cleaner, this product is a time saver. Go to Walmart's page of the product to see what people cooked with this device.
Shark handheld vacuums are competitive products. People love to use these modern tech vacuum cleaners. You won't believe how much time and effort you can save with a powerful vacuum. Also, it's cleaner than bags. Some people who commented on the product were seriously surprised by the effectiveness of it.
Think of a foam mattress that has over 1000 comments on walmart.com. The most useful positive comment on the website is talking about the reviews on other websites ranking the mattress 4. On the same website, the mattresses with the same rank would cost around $1000. Of course, everybody sleeps differently. I think nobody can guarantee the quality of a mattress. But the material quality is another story.