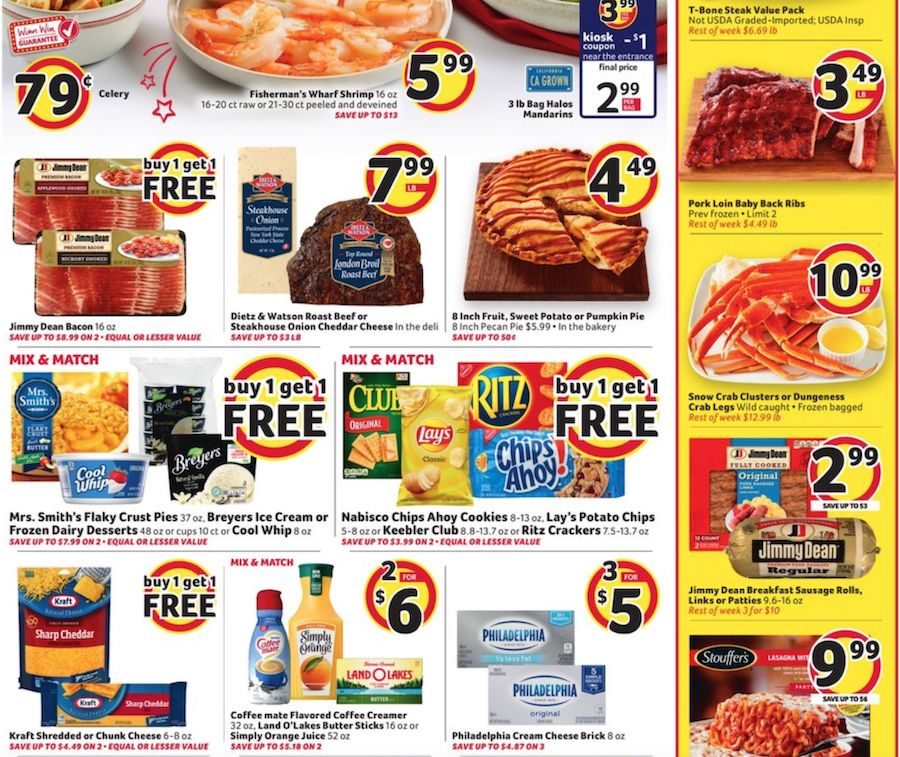 Share & Subscribe
( Be first to rate this Winn Dixie Ad )
Big desserts and big cuts of meat are a perfectly good type of food everybody would probably love this Christmas. They are on sale at Winn Dixie stores. Find the holiday essentials and plenty of BOGO free deals. Top, bottom, or eye round, sirloin tip or shoulder roast is only $4.99/lb. Meat and seafood are usually the main courses but what about the sides and dessert. Use this Winn Dixie Weekly Ad to come up with a great solution at the best price. Find decadent cake, lofthouse cookies, cheesecake, fudge, and more sweet traditional Christmas desserts on Winn Dixie Weekly Ad Christmas Dec 16 - 24 sale.
Winn Dixie Ad has great deals expiring on Dec 24:
The two pages are fully about holiday foods. Jump to pg 4-5 for the festive food and meat ideas like roasted meat variety.
Winn Dixie BOGO Free Sale
There is no doubt majority of savvy shoppers love BOGO free deals as much as the coupons. The only bad thing about Winn Dixie BOGO sale is that you can't see all of them in a single ad. You should visit their website for 100s of BOGOs. But promoted ones including pantry, grocery, snack categories.
Following this, you have also digital coupons.